We, at the Quality Control has been focusing on delivering the Safety and Security of food for our customers throughout the world.
Our safety standard is based on each related standard of conduct as well as regulations to meet the certificate requirement of the International Organization for Standardization.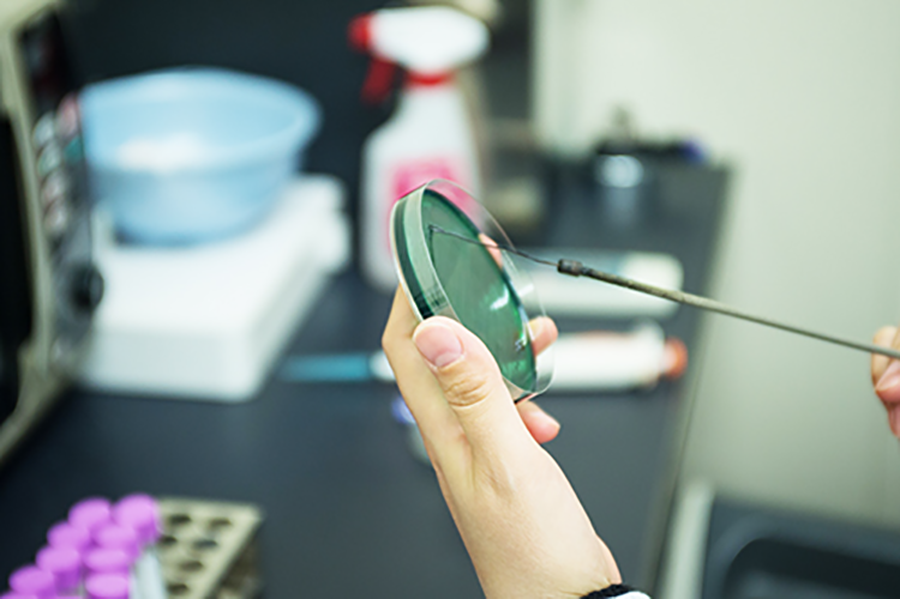 Quality control of Production lines
We believe that the safe products comes from the strictly regulated and controlled plants.
Water Quality Examinations
Every day we evaluate city water and sanitized sea water. We also conduct weekly examination of ice.
1. Evaluating the General Bacterial Count
2. Evaluating the E. Coli count
3. Vibrio parahaemolyticus
4. pH Level
5. Residual Chlorine Concentration
6. Sensory Evaluation (Scent, Color, Taste)
Every month, we conduct unannounced inspection to monitor the cleanliness as well as bacterial count of the site.
We also inspect the insect trap placed inside the plants. By doing so, we are able to pin point the origin and improve the environment to prevent the further insect growth.
Inspection to reassure the safety of the ingredients.
At the inspection, we reassure the safety of the ingredients.
1. General Bacterial Count Coliforms
2. Coliforms
3. E. Coli
4. Staphylococcus Aureus
5. Vibrio parahaemolyticus
6. Salmonella
7. Listeria
1.Histamine Level inspection
We prevent food poisoning by reassuring that the Histamine Level is below the safety level.
2.Fat Evaluation
We examine the fat amount around the abdomen, back, and fins to deliver the fish that are rich in flavor and fat.
3.We evaluate the Scent, Color and Taste when necessary
In order to improve the accuracy, we participate in the Bacterial Inspection skill examination every year.
Deliver the accurate information to our customers.
Origin of the product, and displaying the information.We believe it is important that we display the important information for our customers.
Origin of the Product
We validate the ship, receipt from the market, and the stock itinerary to make sure that the origin of the product is accurate.
Displaying the information
Beside from the origin, we also make sure that important information such as Allergy are present on the label. It is common that the regulations change, so we actively participate in the Training Sessions and Seminar
---
---